The new cutting machine –
a real multi-talent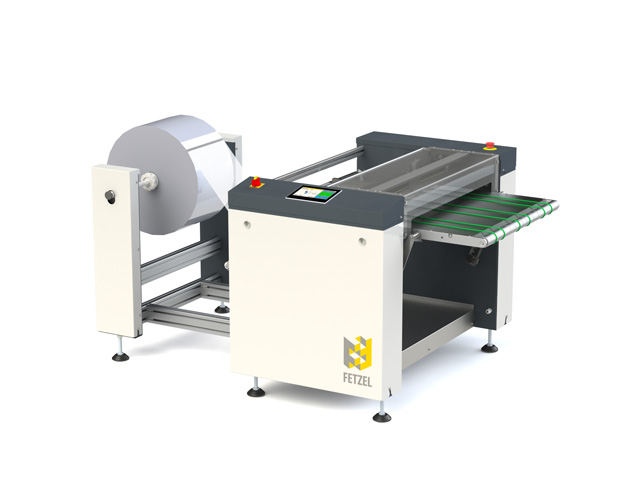 For cutting of films,
paper and flexible materials
The film cutting machine (GSC1) cuts paper, laminate or
film webs automatically into sheets. It cuts flexible
printed circuit boards in the electronics industry. The machine is designed
for the automotive, packaging and graphic arts industries, incl.
advertising technology. The highlights at a glance:
various cutting programmes with countless setting options
as a stand-alone machine or seamlessly integrated into the line
sturdy and compact design
robust, self-sharpening cutter
freely selectable operating screen – ideal integration into the production line
Use this quality from Austria for cutting films, paper in printing works and
flexible materials!
Cutting machines for industry and printing works
This cutting machine is proving to be a multi-talent for the
signmaking, packaging, electronics, automotive and graphic arts
industry.
We are happy to adapt them to your requirements. The operating direction can be
ordered from left to right or from right to left, depending on
the place of use. Some of the features: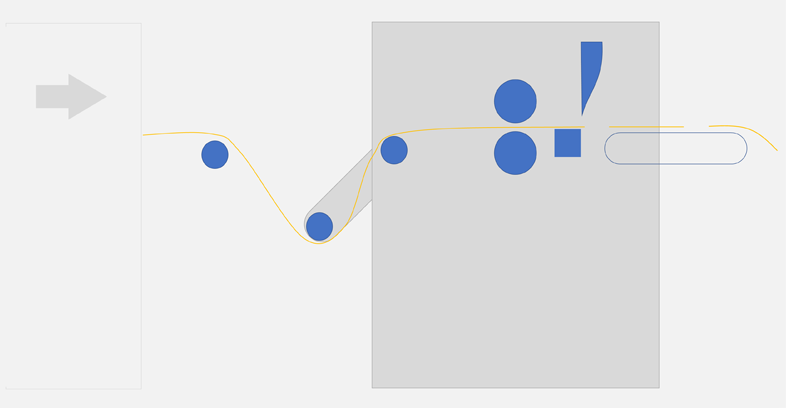 Loading by hand or use in the line
The basic version allows manual loading of sheets and
cutting of paper or film webs coming from a device positioned in front of it, e.g. a laminator. The integrated dancer detects the speed of the paper or film web and controls the feed of the cutting machine.
Working from the roll
The use of a roll unwinder enables the cutting of a
rolled-up paper or film web. The manual unwinder is available for
simple and light rolls. The motorised unwinder
enables unmanned machining of an entire roll of up to 140 kg.
A sheet stacker is in the planning stage. Optionally, we supply the unit
with a colour contrast sensor and a recipe management system for saving
the settings of various cutting programmes for different
products.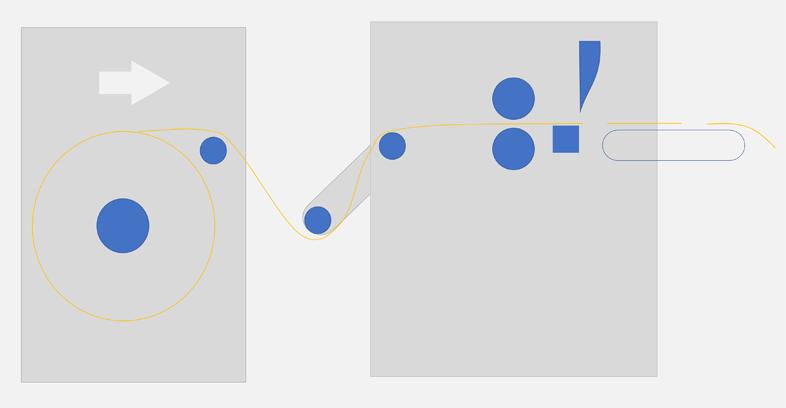 The advantages of the film cutting machine
Various cutting programmes for printing works and industry
This machine cuts precisely to the set length. It recognises
edges, transparent gaps, cut marks or
colour contrasts of the paper or film web in printing works or
industry. As an option, we can equip your cutting machine with a
recipe management system. This allows you to save all products with the
appropriate program settings and export them via a
USB stick.
To leading and trailing edge
Optional: Cutting based on optical marking or colour contrast
Cutting machine GSC1 – the specifications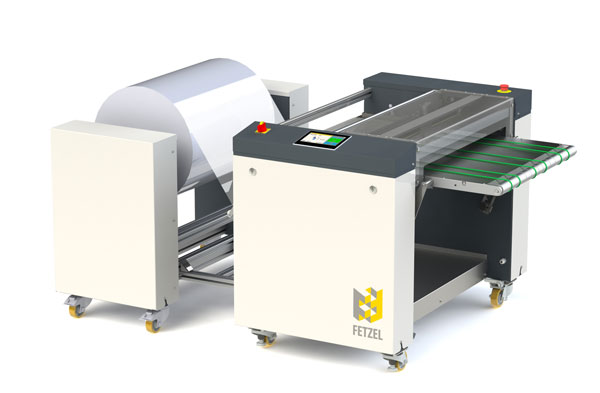 GSC1
Cutting of films, paper
and flexible materials
50–400 g/m2 up to max. 0,5 mm
Paper, polypropylene, polyester, and many more.
Stellfüße, fixierbare Lenkrollen oder Heberollen
Our customisable cutting machine is ideal for use in printing works and for applications in industry.
Use this multi-talent with its high working speed and modular programs for cutting films, paper in printing works and flexible materials individually or as part of a line.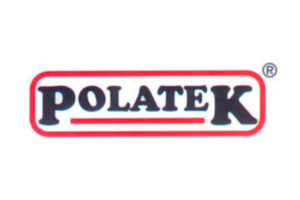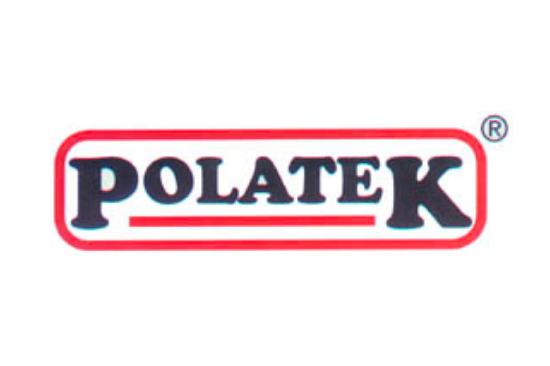 polatek SL-Laminiertechnik GmbH